InnoBooST: Promotion and expansion of the innovation landscape of the BioRegion STERN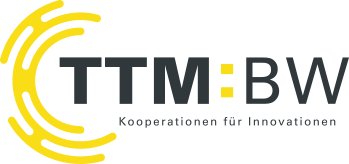 With the "InnoBooST" project, which started in January 2022 and is scheduled to run for a total of three and a half years, BioRegio STERN Management GmbH is aiming for more cooperation in the healthcare industry. "InnoBooST" identifies potentials of founders and SMEs and initiates cross-sector technology transfer of innovative developments in the healthcare industry.
The project is supported by the Baden-Württemberg Ministry of Economics, Labor and Tourism with funds from the "European Regional Development Fund" (ERDF). A major goal of the funding measure "Promotion of regional technology transfer managers" is to strengthen technology transfer between companies and between companies and research institutions.
Our decades of experience in connecting industries as well as the established network of BioRegio STERN Management GmbH enable us, as technology transfer managers, to integrate new players quickly and effectively. Our numerous technology transfer services are therefore constantly being further developed in order to offer innovative companies a tailor-made offer.
Our technology transfer services for you include: