Since April 2017, the Central Innovation Program for Small and Medium-Sized Enterprises (ZIM) of the Federal Ministry of Economics and Energy (BMWi) has been supporting the "biohymed" project as a ZIM cooperation network. BioRegio STERN Management GmbH is supported for at least one year with a total of EUR 116,000 to build up a network for the development of biohybrid products and processes. Together with universities, clinics and scientific institutes from the region as well as six small and medium-sized companies as project partners, the biologization of medical technology is to be promoted.
The combination of biological and technical products or processes - called biohybrid - will hardly be possible in the future. This includes implants which replace damaged cells, tissues or organs with biological material or stimulate their healing: thus regenerate rather than repair. Real challenges for medical technology are also new methods for the integration of biological processes, mechanical instruments and high-tech electronics. In addition, new methods and materials for the coating and "activation" of surfaces by biological components are to be developed as part of the biohymed project. The coatings with tailor-made biomolecules or body-specific cells promise better healing and lower rejection reactions.
A further topic of the project is In vitro diagnostics. These include, for example, innovative analytical systems to quickly and reliably identify hospitals on the spot, as well as "Companion Diagnostics" and procedures for biomarker identification - ie genetic studies for individual treatment planning. For Project Leader Dr. Verena Grimm from BioRegio STERN Management GmbH, the project always focuses on patient use: "By combining biotechnology and medical technology, completely new diagnostic and therapeutic approaches are possible."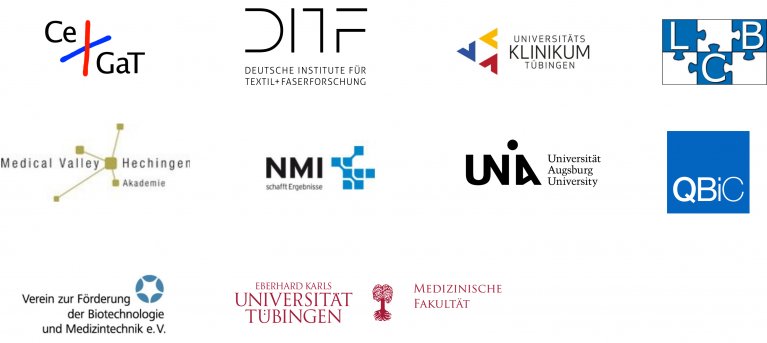 Contact us!
Other companies are welcome as project partners and will be supported in the framework of the project in order to be able to submit also successful applications for research and development at the ZIM.