05/17/2021 | News
Biohymed at the annual ZIM network conference of the BMWi
This year's ZIM annual network conference of the Federal Ministry for Economic Affairs and Energy (BMWi) took place on May 12, 2021 under the motto "Small and young companies in innovation networks - New impulses for research and development".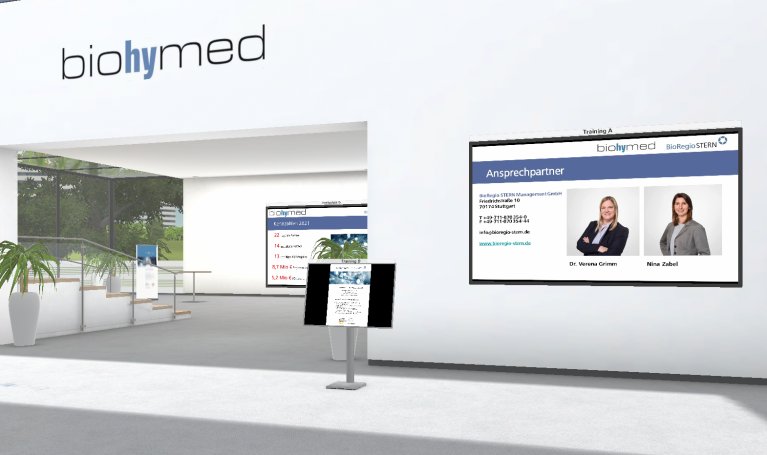 Copyright: Diana Schwarz-Dermann / BioRegio STERN Management GmbH
/
The TriCAT Spaces Congress software was used for the event, with which the almost 300 participants could visit the virtual 3D event via an avatar. Dr. Verena Grimm and Nina Zabel from BioRegio STERN Management GmbH used this opportunity to present biohymed as part of a speed pitch. In a virtual exhibition room, Grimm and Zabel also presented the individual projects of the biohymed network and informed interested conference attendees in person.
Biohymed started in April 2017 and ran for a total of three years. Under the direction of BioRegio STERN Management GmbH, an active cooperation network with 22 companies and 14 research partners has emerged. The partners involved were offered ideal framework conditions for innovative research and development projects. A total of 13 projects received funding from the Central Innovation Program for SMEs (ZIM) of the BMWi as part of bioyhmed. Research and development projects with a total volume of over eight million euros have thus been initiated in the biohymed network.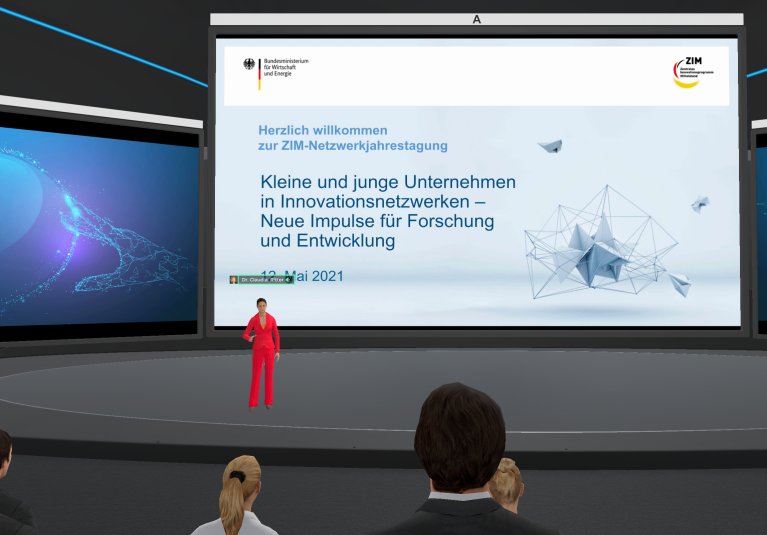 Copyright: Diana Schwarz-Dermann / BioRegio STERN Management GmbH
/
The topics cover a broad spectrum and include, for example, the upcycling of cocoa bean shells or the development of an easy-to-use histamine quick test for solid and liquid foods and beverages. Further topics and more information on the individual projects can be found under funded projects within the framework of biohymed.
Incidentally, BioRegio STERN is still active in the biohymed network today to promote new developments and initiate collaborations. Therefore, if you are looking for funding for a technologically innovative research and development project in the life science sector, please do not hesitate to contact us. We would be happy to put you in touch with our network partners.
Source:
BioRegio STERN Management GmbH