05/06/2019 | Press
Green light from BlueLab to continue showering
Tübingen start-up develops automated measuring system for Legionella contamination.

BlueLab Wasseranalysesysteme GmbH has developed a fast, automated measuring system to detect Legionella. Installed in the pipework, the ingenious little device generates digital evaluation results. The start-up from Tübingen in the STERN BioRegion has thus devised a solution for the early detection of hazardous situations present in latent form in the drinking water pipes of virtually all buildings worldwide. Founder and developer Dr. Michael Jauss was recently awarded the Innovation Prize of the Council of BioRegions in Germany for his work.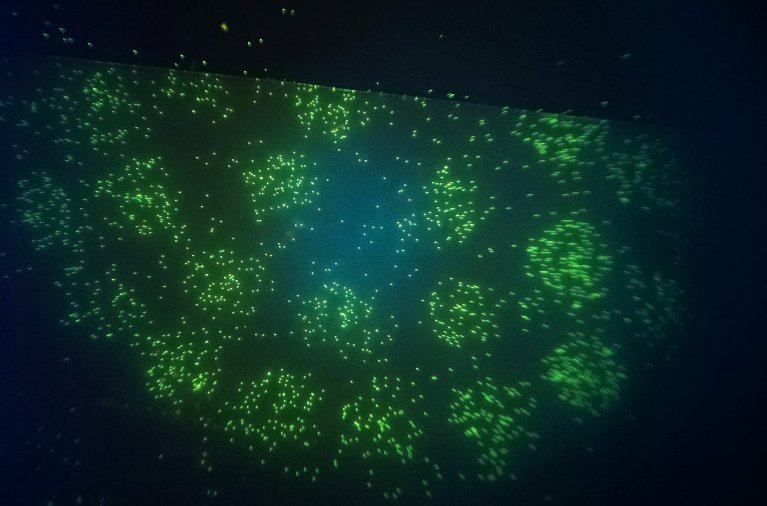 /
Newspapers regularly report on pool closures due to Legionella and shower bans in blocks of flats. Legionella bacteria can cause a variety of illnesses in humans, including a specific form of pneumonia called Legionnaires' disease. Naturally present in bodies of water, they can multiply incredibly fast in the ideal conditions provided by heated water in buildings' pipework systems. The pathogens are transmitted by atomised water, especially through inhalation when showering. In 2017, the World Health Organization (WHO) declared Legionella to be the number one health hazard for humans of all pathogens present in water, and the EU has now announced the introduction of mandatory testing.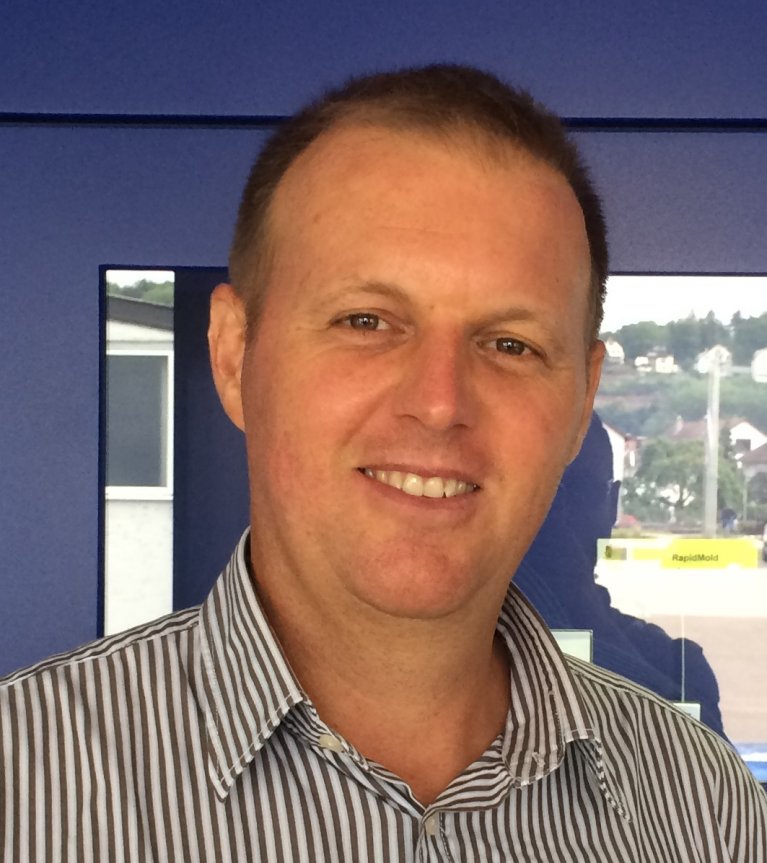 /
The German Drinking Water Ordinance (TrinkwV 2001) already provides for regular testing of drinking water systems. The samples taken are sent to accredited laboratories for cultivation on agar plates and calculation of bacterial counts. The company leasing or operating the system receives the results after around 14 days. "Far too slow and cumbersome," according to Dr. Jauss, Managing Director of a company that produces plastic components for the automotive industry, who recently developed a completely new analysis technology. The engineer, who typifies the spirit of invention in this part of Germany, set himself the task of creating a maintenance-free system for automatic in situ analysis that could report data to the system operator whenever required. This may not have appeared particularly complicated at first glance, but it proved to be a big technical challenge.
"Amongst other things, the temperature and flow sensor for the sampling point had to be readjusted," explains Dr. Jauss. "We selected fluorescence evaluation of antigen-antibody reactivity as the analytical method. This is an established procedure, but to identify and count the fluorescence-marked Legionella we had to develop an entirely new optical method in which the filtrate is ultimately photographed, as it were," he continues. A new formulation ensuring the long life of reagents in the test system was also required. The technology developed to automatically test drinking water systems for Legionella contamination in situ while also monitoring the installation for associated risk factors is truly unique, and Dr. Jauss has now applied for three patents for this innovation.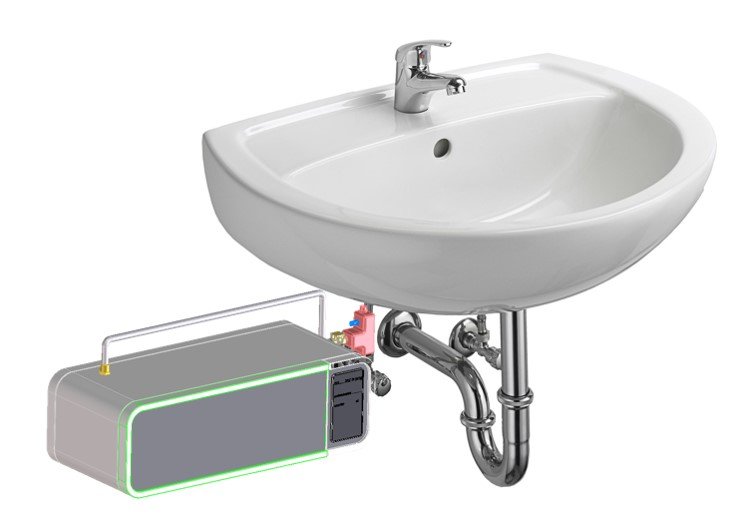 /
The product concept envisages installing the device at monitoring points as an integral part of the water system. Using radio technology to communicate with a server creates real-time transparency for the operator. Given that it is designed not only for residential use, but also for hospitals, hotels, sports facilities and public/commercial buildings, Dr. Jauss estimates that in Germany alone around twelve million test points need to be checked at intervals of between three months (hospitals) and three years (leased properties). Consequently, the project has long ceased to be a hobby for the entrepreneur. Following the proof of concept, which confirmed that his idea was both technically and economically sound, he set up BlueLab Wasseranalysesysteme GmbH in Tübingen in 2018. In April 2019, the Council of BioRegions in Germany awarded Dr. Jauss the BioRegions Innovation Prize. The panel of judges stressed the huge market potential of the process, which could well replace the existing system of testing for Legionella on agar plates with a fast, specific method. They were particularly impressed by the digital linking of biotech diagnostics.
"Dr. Jauss and BlueLab are making a key contribution to health protection. We hope this highly promising company will now find the right investors so that the product can be launched as quickly as possible," says BioRegio STERN's Managing Director Dr. Klaus Eichenberg.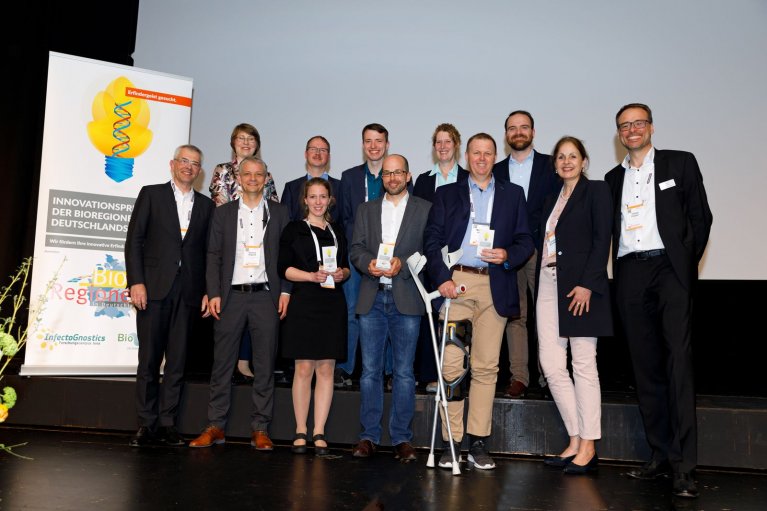 Photographer: Andreas Grasser
Here you can download the pictures as well as the press release
For publication: please note the copyright