"We translate so others can understand each other."
How the Universal Medical Gateway helps to network medical devices and transmit and translate medical data.
The focus of the AIQNET project is on creating a digital ecosystem that collects medical data, analyses it with artificial intelligence (AI), logically structures it and makes it accessible to the attending physician – regardless of which programs and devices are being used or which clinic or surgery you are in. TZM GmbH is involved in the project as a software service provider for connectivity and cloud solutions, and uses its product, the Universal Medical Gateway (UMG), to interlink medical devices. Diana Schwarz-Dermann from BioRegio STERN Management GmbH spoke with Prof. Rainer Würslin, Senior Advisor, and Bastian Mazzoli, Solution Manager Medical Connectivity, from TZM GmbH in Göppingen about their medical product – the UMG – and their participation in the AIQNET ecosystem.
/
TZM GmbH plays an important role in AIQNET, acting as an interface between data generation and data storage. Could you please explain the technical aspects of the UMG to me? What exactly does the device do, and what is its specific role day to day in the clinics?
Bastian Mazzoli:
The UMG is responsible for transmitting and translating data. As an interface, it establishes a connection between medical devices and platforms such as AIQNET so that data can be transferred. In the medical technology industry in particular, every manufacturer creates its own data construct. For example, you can have four different ventilators from four different manufacturers that speak four different languages. The UMG translates these different languages into one standard. To a certain extent, this has grown out of our history because we have been translating the various languages of the devices for other companies for 20 years. However, our product, the UMG, doesn't translate into another company language, but into one standard language. This standard is called HL7, and hospital information systems or patient data management systems, for example, can also work with it.
We are currently mainly active in intensive care units, as a lot of devices are used here. In the past, nurses would have to write down the data by hand – from the ventilator, for example. Times were often just estimated because nurses would have other work to do before they got the chance to write up the data. Ultimately, several hours of time spent on a ventilator are lost and cannot be billed to health insurance companies. One clinic even told us that they didn't read values directly from the device, but called them out to each other across the corridor. This can of course lead to transcription errors, which are also a problem when you write the values down by hand on slips of paper and can't decipher them later on. Our connection ensures these transcription errors can be avoided. Everything runs in the background, and the data is automatically transferred to the system.

Prof. Dr. Rainer Würslin:
The way it is being used right now, the UMG is helping implement digitalisation and is supporting nursing staff. This mainly involves taking the strain off clinics and ensuring more efficient billing, because health insurance companies no longer want handwritten records. Receipts need to be provided that indicate when and for how long a particular device was used and whether the accounts are correct. We often say that we are just a translator. We can translate so others can understand each other. As part of the AIQNET project, we can make a significant contribution to overcoming system boundaries and making medical data accessible.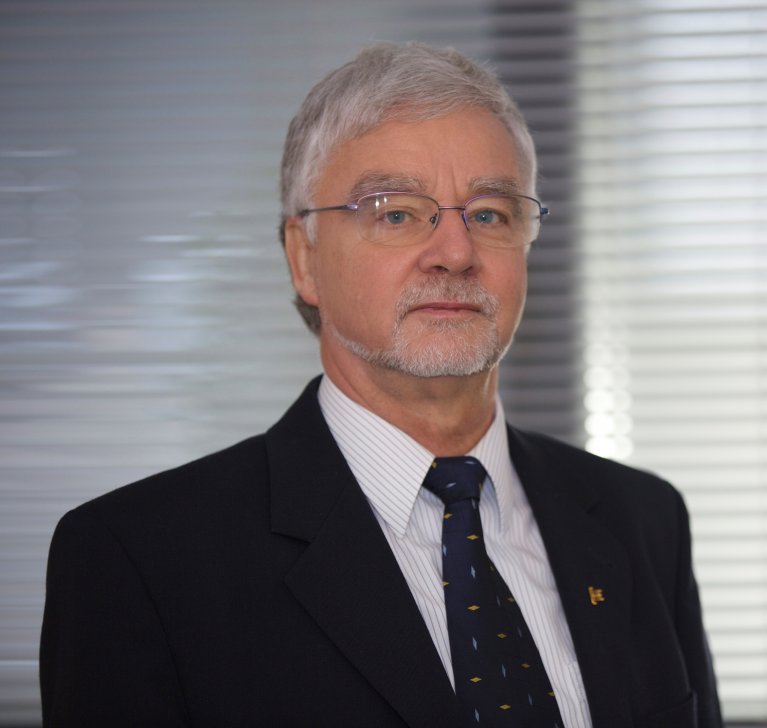 /
The UMG has been on the market since 2017 and is now about to be recertified. What does this mean for your product?
Prof. Dr. Rainer Würslin:
The recertification should be completed in a few weeks. The process is very tedious and time-consuming, but this is exactly what gives doctors and patients the reassurance that everything is as it should be. After all, it is not just data from medical devices this is transmitted, but also important alarm signals. It is at this point, if not sooner, that we discover whether the device meets all the criteria as a medical product. The certification is based on Appendix II of the MDD (Medical Device Directive). A complete QM system (in line with ISO 13485, for example) is a prerequisite for this approval procedure. Once it is fully certified, the UMG will be a class IIb medical product.
What specific added value can you offer doctors and clinics with the UMG?
Bastian Mazzoli:
A major advantage I see for clinics is an improvement in quality. On the one hand, data quality will be better because you have the correct data available, and, on the other hand, the quality of care will be better because the staff can now truly take care of the patients instead of spending so much time on routine activities. Let's take the alarm signals as an example. If there are ten beds in an intensive care unit, each with four items of equipment, then that is 40 devices in total, all sending data to the control centre. However, the alarm signals can often only be read on the devices themselves. This means a member of staff has to go to the relevant bed every time, check the alarm and switch it off. The workload for 40 devices is enormous, which may lead to delays in patient treatment. The centralised or mobile processing of alarm signals helps significantly boost the quality of treatment, which is a huge advantage for both staff and patients. The great strength of TZM GmbH is the flexibility for interlinking a really wide variety of devices – in other words, creating connectivity. The UMG enables us to connect any device – be it a monitor or infusion pump – to the end system already in place in the clinic, regardless of the individual manufacturers.

The UMG is being used at Charité in Berlin as part of the AIQNET project. Can you tell us where and how exactly your device has been integrated, and what experience you've gained already?
Prof. Dr. Rainer Würslin:
We became acquainted with the Berlin Simulation and Training Center (BeST) as part of the AIQNET project. The BeST is a division of Charité, which operates an intensive care unit (ICU) for training, research and development. It provides an opportunity to try out new techniques and treatment methods, including the "walking ICU" concept. The UMG is to be used in this concept. Instead of being permanently sedated, the patients are able to move and even get out of bed – hence the name "walking ICU". The technology and treatment methods have to adapt dynamically to the situation and understand each other. There are approximately 12 devices that will be gradually integrated into the trial phase, which starts in April.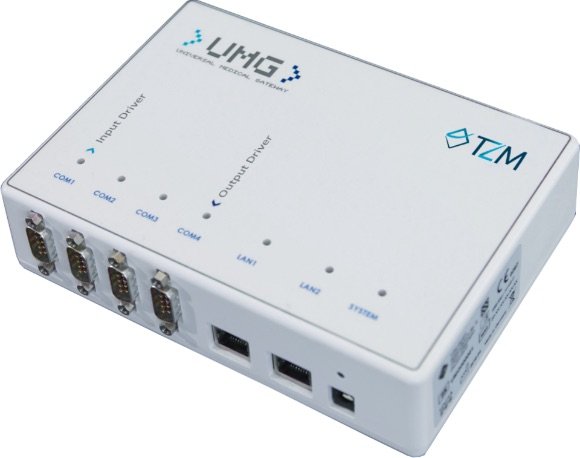 It looks as though the UMG could also significantly simplify day-to-day operations. Can you please describe how the use of your device could be further extended in the future and how AIQNET can help?
Bastian Mazzoli:
Much like with intensive care units, procedures in the operating room could also be made more efficient. Currently, each device has to be controlled individually. Values and the relevant dose have to be entered for the anaesthetic machine, and the infusion rate must be set for the infusion system. On top of that, there's the ventilator, which has a dedicated monitor for checking values. Networking these devices and bringing everything together on a central monitor that can be used to read all the values and control the devices centrally would create a great deal of added value. This means staff would no longer have to go to each device separately during an operation.  Since the UMG enables us to transmit data very quickly, the data speed between different surgical devices and equipment can also be increased. The ability to pull together very different devices on a central monitor is also an interesting prospect for the AIQNET project. For instance, the platform enables users to configure devices in the clinics remotely and launch new drivers, too.  
 
Prof. Dr. Rainer Würslin:
In the early days of the AIQNET project, we found we still had some work to do to convince the clinics to collect their health data, as this is not their main focus. It goes without saying that treating patients always takes precedence over data capture – but it is this very data that can significantly improve patient care. This issue has gained further traction in the wake of the coronavirus pandemic. More and more data is being collected to better understand this new disease. We would like to see AIQNET have a bit more impact, too, so it can move beyond individual lighthouse projects. The willingness of the clinics to participate in these kinds of projects plays an important role in this respect.  In concrete terms, this is how I imagine operations in the future: If data is collected from all devices during surgery, AI can be used to compare it with old surgical data. The doctor then gets pointers from previous surgeries and recommendations based on that information while operating – tips from the past, so to speak. Of course, "the past" equates to a huge variety of data that has to be dealt with first. This abundance of retrospective data has to be combined with new data and used to derive recommendations. Both the UMG and AIQNET can play a role in developing the "surgery of the future".
In your view, how significant is the AIQNET Medical Data Ecosystem and why is it important for you to participate in the project?
Prof. Dr. Rainer Würslin:
It is important that digitalisation makes bigger inroads in clinics. There is still a lot to be done in terms of standardisation if we are to avoid creating isolated solutions. That's why dialogue through AIQNET is essential in my opinion. I think it is important that multiple clinics make an effort to work together and show how digitalisation and good collaboration can work.  The AIQNET digital ecosystem gives us access to clinics and a network of important stakeholders for our company. We are also getting to know use cases and find out where digitalisation is needed and where we can help. In addition to Charité, we have had other fruitful encounters with clinics and industry thanks to AIQNET – for example, with the Innovation Center Computer Assisted Surgery (ICCAS) or the companies Inomed Medizintechnik GmbH and Aesculap AG. At TZM GmbH, however, we are already thinking a few years ahead. For instance, we are currently planning a UMG2, which will feature a Wi-Fi connection. There is definitely already a set of specifications for such a futuristic device. So we're happy to receive any input about what a device of this kind will need for the future. For us, AIQNET is opening the door for research and new use cases.
Further information is available from www.aiqnet.eu

Source:
BioRegio STERN Management GmbH