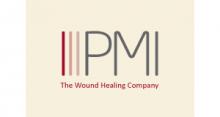 PolyMedics Innovations GmbH (PMI)
Polymedics Innovations GmbH (PMI) was founded to develop and produce innovative materials and systems for the treatment of patients based on the best available scientific knowledge. It is our goal to improve wound care for patients, physicians and societies through innovation and collaboration.
PMI has close cooperations with leading scientific centers and clinics
The German Center for Excellence in Biomaterials and Organ Replacement (BMOZ) Institutes and clinics of BMOZ for example the Institute for Textile Technology and Process Engineering Denkendorf Marien-Hospital Stuttgart Clinics and institutions of the University of Tuebingen The UKB Berlin Other European Centers and also Centers outside of Europe
PMI is sponsor of several public and private research projects. The patient and his comfort is the focus of all of our activities.
PMI has implemented a validated Quality Management System and is certificated according to ISO EN 13 485.