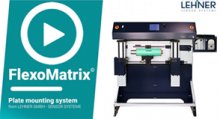 LEHNER GmbH SENSOR-SYSTEME
Your partner for the development and production of sensor systems and automation "made in Baden-Württemberg".
Founded in 1990, the company develops and produces innovative sensor systems and small automatic devices. Basic of our system solutions is adaptive sensor technology, intelligent evaluations and adapted operator interfaces. The areas of application of LEHNER solutions range from general mechanical engineering to biotechnology with measuring devices for laboratory use. The close cooperation with research institutions and the commitment of our experienced and motivated employees are the basis of the great success of our developments.
Contact
Contact person
Dr. Lars Lehner (CEO)