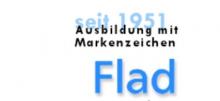 Institut Dr. Flad
The Dr. Flad Institute is more than a state-recognized vocational and professional school for Chemistry, Pharmacy, Biotechnology and the Environment
Through its commitment to excellence, the school has already gained a top international reputation in the field. Students from over 50 countries have received their training here.
Driving force and innovator: The Dr. Flad Institute considers itself not just a school, but also an initiator, example and role model. Many activities in the field of chemistry can be traced back to its initiatives.
For instance the Stuttgarter "Chemietage", the Days of Chemistry. This is a unique event where students and teachers, interested laypeople and professors from all over the world, including even an occasional Nobel Prize winner, come together to meet and exchange ideas.
Beyond Germany, the Dr. Flad Institute initiated the Grand Prix Chimique and the ISA international examination. The Grand Prix Chimique is an international chemistry competition where gold and silver awards have already been won by Flad graduates. Then there is the Manfred and Wolfgang Flad Prize, created in an effort to promote experimental school chemistry, which is awarded by the Chemistry Teaching section of the Society of German Chemists.
The institute maintains excellent contacts both to universities and industry and contributes to continual exchange of information between university colleagues and the Society of German Chemists.
Over decades of cooperation in many committees and forums, the school has built itself an extensive network. This network is carefully used for the benefit of the students, to enrich and expand the classroom experience and improve the professional prospects of the graduates, who are called "Fladians" at home and abroad. This designation itself is a mark of quality.
Contact
Contact person
Dr. Ulrike Flad