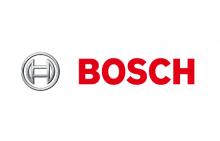 Bosch Healthcare Solutions GmbH
Our Vision
With innovative technology "Invented for life", we improve the quality of people's lives and help to optimize the delivery of healthcare to people all over the world.
We are a fully owned subsidiary company of Robert Bosch GmbH and were founded in 2015 with the aim of developing products and services that contribute to health and improve people's quality of life. Around 215 employees work at our headquarters in Waiblingen (2022). Our solutions are based on core competencies of the Bosch Group: sensors for collecting data, software for analyzing this data, and services based on it.
The Bosch Healthcare Solutions' portfolio draws heavily on the Bosch Group' s core competencies: sensors to collect data, software to evaluate that data and services based on this data analysis. In all product development, strong partners provide a wealth of expertise: Bosch's corporate sector for research and advanced engineering provides the scientific basis for developing new products, while the Robert Bosch Hospital in Stuttgart lends its support in the development and testing of new healthcare solutions. Therapy Management, Connected Life and Hightech Components are the three divisions of the BHCS. Therapy Management has developed the first breath analysis device that allows asthmatics to measure the severity of airway inflammation from the comfort of their own home: Vivatmo me. In addition, Bosch Healthcare Solutions offers customers further connected products and services in the areas of healthcare and medical technology. One of these is the new Vivatar app, which can be used as a virtual companion for people who are doing sports or walking home alone.
The product portfolio also features functional components made of high-performance ceramics. Here, the subsidiary benefits from its parent company's manufacturing expertise: Bosch has built up some 100 years' experience in automotive ceramic applications.
Contact
Contact person
Aldona-Maria Pigozzo