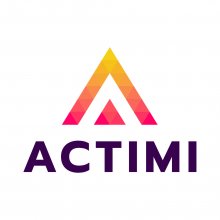 Actimi GmbH
Remote Patient Monitoring for patients with chronic heart failure
Actimi offers remote patient monitoring for patients with chronic heart failure. This shifts doctor-patient communication from appointment-based to continuous care. For this purpose, Actimi offers both a patient-side app and a physician-side web app. Furthermore, the complete distribution of necessary measuring devices such as blood pressure, ECG and scales is handled by Actimi.
Patients measure themselves daily with certified medical devices and fill out a questionnaire about the most common symptoms of their condition. The collected data is then stored in our data-secured FHIR backend. Physicians and caregivers who register in our web app can now view their patients' collected data and contact them if their health deteriorates. Physicians can set up individual thresholds to be notified if certain values are out of range.
Telemonitoring significantly improves patients' quality of life and reduces both hospitalizations and mortality.
As a next step, Actimi plans to use AI to automatically analyze the collected data to further reduce the time doctors and nurses spend reviewing the data and detect acute decompensations of disease even earlier.
Due to the enormous benefits, telemonitoring of patients with chronic heart failure will be reimbursed by health insurance in Germany from Jan. 1, 2022. The trend towards reimbursed telemonitoring is also continuing throughout Europe.
Contact
Contact person
Maximilian Weiß