Sorry, the english version of this page is currently not available.

Überzeugend
"Einschnitte – Einblicke" ist seit der ersten Veranstaltung 2016 ein großer Erfolg. Der Workshop bietet exklusive Kontakte zwischen Klinikern und Unternehmern. Insbesondere für kleine Unternehmen ist das eine Chance, um neue Ansätze direkt zu diskutieren. Denn die Medizintechniker treffen am OP-Tisch Ärztliche Direktoren und Oberärzte aus verschiedensten Fachrichtungen. Die Kombination aus Live-OP-Übertragung sowie praktischen Übungen im OP des Instituts für Klinische Anatomie und Zellanalytik der Universität Tübingen überzeugt.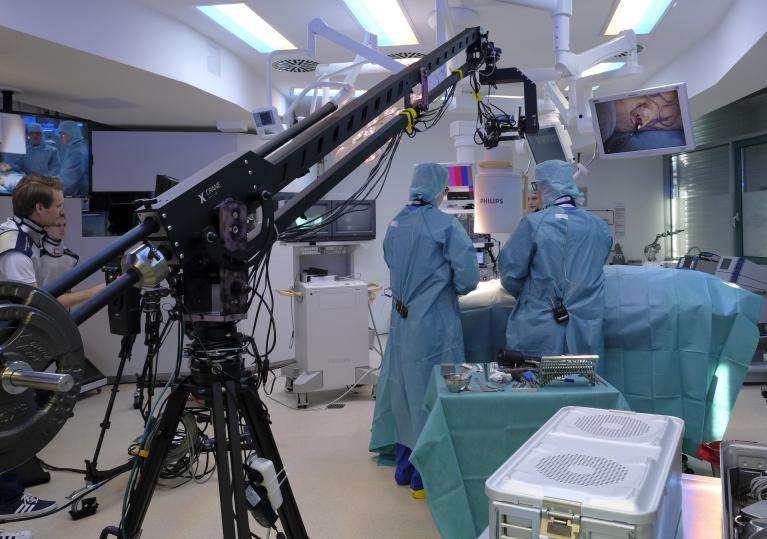 Michael Latz/BioRegio STERN Management GmbH
/
Finger in der Wunde
Ob Thorax-, Herz- und Gefäßchirurgie, Allgemeine, Viszeral und Transplantationschirurgie, Innere Medizin – Kardiologie und Kreislauferkrankungen, Diagnostische und Interventionelle Radiologie, Anästhesiologie und Intensivmedizin: Hier legen die Spezialisten ihres Fachs den Finger direkt in die Wunde.
Wünsch dir was
Wenn die Mediziner am anatomischen Präparat beispielsweise die Implantation eines Kunstherzens durchführen, erfahren die Entwickler und Ingenieure von Medizintechnikunternehmen live, den aktuellen "Medical Need" von Ärzten. Welche Geräte sind zu unhandlich, welche Instrumente zu groß, welche Technik ist unvollständig? Was muss unbedingt noch entwickelt werden? Der offene Dialog inspiriert die Teilnehmer zu neuen Ideen, Instrumenten und Verfahren für den OP. Die Ärzte der Uniklinik Tübingen nennen die Veranstaltungsreihe daher bereits: "Wünsch dir was".
Chefsache
Prof. Dr. Bernhard Hirt, Ärztlicher Direktor des Instituts für Klinische Anatomie und Zellanalytik, und Prof. Dr. Arnulf Stenzl, Ärztlicher Direktor der Universitätsklinik für Urologie und Direktor des Interuniversitären Zentrums für Medizinische Technologien Stuttgart – Tübingen (IZST) moderieren die Diskussion mit Ärztlichen Direktoren und Oberärzten, während Eingriffe am anatomischen Präparat live endoskopisch und offen-chirurgisch dargestellt werden. Die Workshops finden regelmäßig zu jeweils anderen Schwerpunktthemen statt.
"Einschnitte - Einblicke" die innovative Workshopreihe
Auch 2022 wird die erfolgreiche Workshopreihe fortgesetzt
         26. Januar 2022 von 16 bis 17 Uhr
Vor Ort im Dialog: Orthopädie | Chirurgie | Reha-Technologie
         29. Juni 2022 von 14 bis 19 Uhr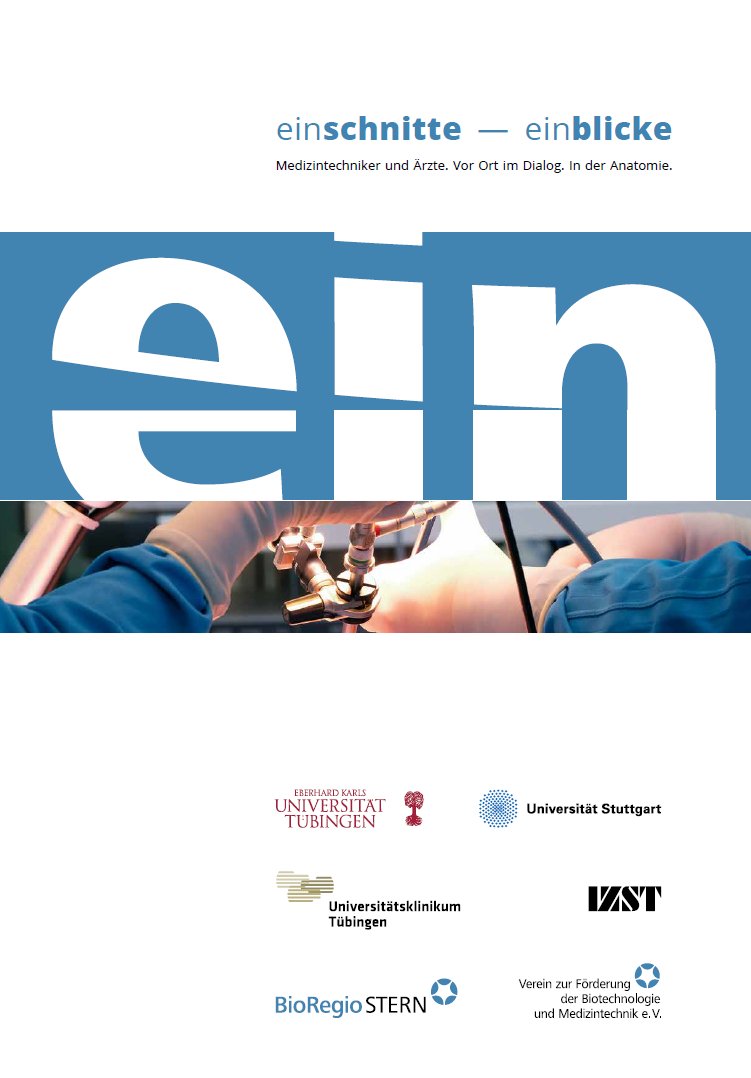 In der Broschüre erhalten Sie nützliche Informationen rund um den Workshop "Einschnitte - Einblicke".
/en/node/5586