Inspiring visits to this year's Science2Start award winners
The company visits of this year's Science2Start award winners show us a glimpse behind the scenes. They offer the opportunity to find out about the current developments of these visionary founders in order to ideally support them in implementing their next steps. The ideas of the Science2Start winners lay the foundations for a promising future in the life sciences sector.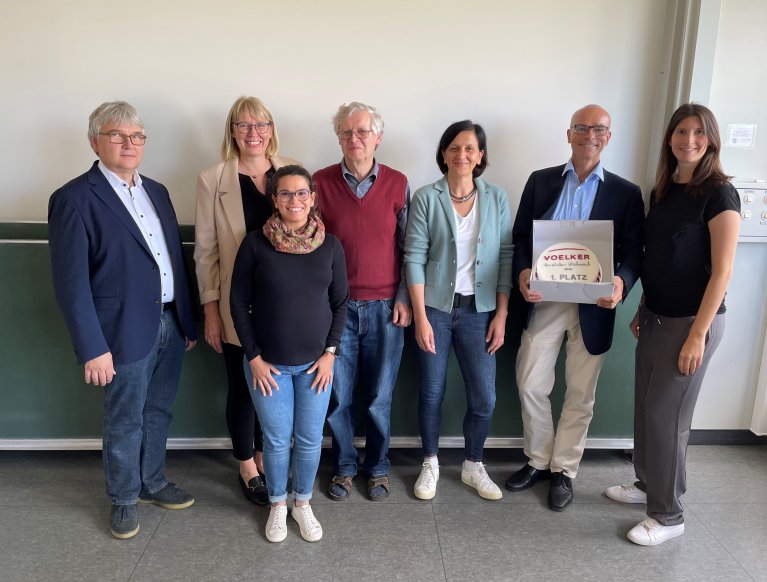 Copyright: BioRegio STERN Management GmbH
/
Together with our sponsor VOELKER & Partner mbB, we had the pleasure of visiting all three of our outstanding award winners. It was a fantastic opportunity to exchange ideas with these talented teams and gain valuable insights into their innovative ideas.
The awardees from the interfaculty Institute of Microbiology and Infection Medicine at the University of Tübingen are tackling the topic of "Biotechnological production of the metal chelator ethylenediamine disuccinate ([S,S]EDDS)".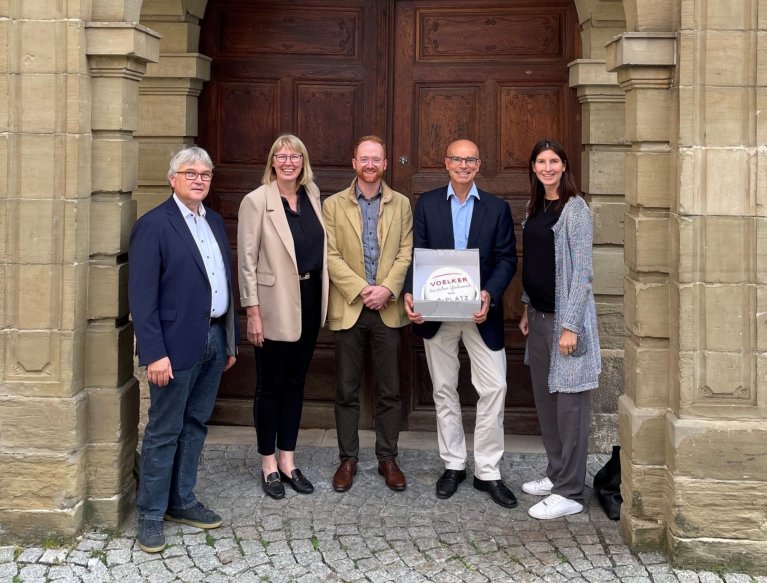 Copyright: BioRegio STERN Management GmbH
/
With "Cerebri - EEG for everyone, everywhere", the team of PD Dr. med. Justus Marquetand and Dr. med. Johannes Lang have developed a location-independent, telemedically available as well as cloud-based EEG evaluation, which can also be successfully used by untrained persons within a few minutes.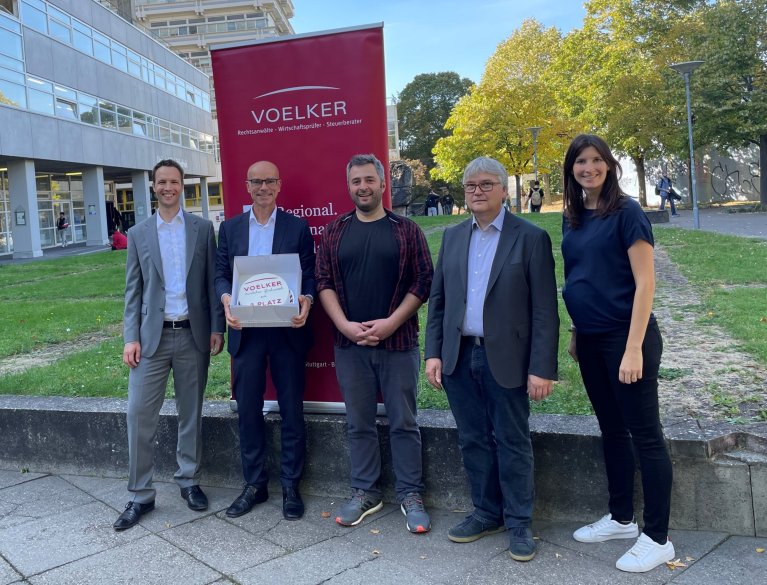 Copyright: BioRegio STERN Management GmbH
/
"Click chemistry" and "bioorthogonal chemistry" became known beyond a specialist audience when the developers of these technologies received the 2022 Nobel Prize in Chemistry. One disadvantage of these technologies, however, is that the necessary "ingredients" are not readily available. Dr. Vasileios Filippou's Varimol team now wants to change that and has developed synthesis protocols for this purpose that enable greater synthetic scalability of click reagents.
We are thrilled with the creativity and commitment we have experienced and we look forward to continuing to work with them.
A big thank you goes to VOELKER & Partner mbB for their support and to our award winners. We wish the teams all the best for their exciting journey and lots of fun in implementing their innovative projects. Let's shape the future together! 
The press release on the Science2Start finalists with all the details can be found here.
Source:
BioRegio STERN Management GmbH