Insilico and 2-control ApS are Joining Forces to Create a New Industry 4.0 Solution
(Stuttgart) - Insilico Biotechnology AG and 2-control ApS are joining forces to take another important step towards the Smart Biofactory. The aim of the collaboration is to control and optimize individual Digital Twins as well as the Smart Biofactory.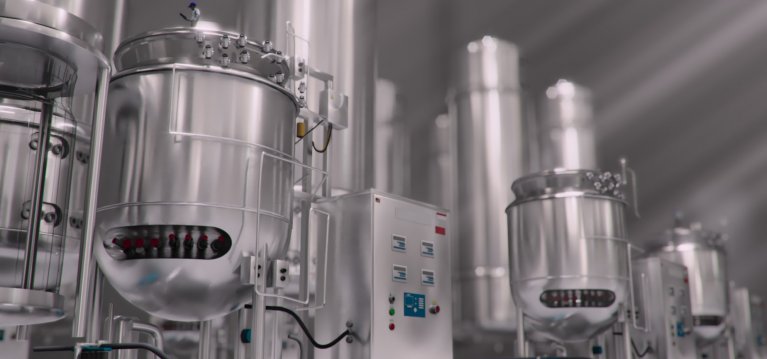 Copyright: Insilico Biotechnology 2021
/
Insilico provides its customers with predictive digital twins for process development and manufacturing. Recently, through the collaboration with Meyer Chroma Technology (MCT), Insilico has added digital twins for purification to its product portfolio. Now Insilico is taking its vision of the Smart Biofactory one step further and is announcing the alliance with 2-control ApS to create plant-wide control of the individual digital twins as well as the entire digital value chain. 2-control ApS, based in Copenhagen, Denmark, has been supplying control and optimization for complex industrial processes for more than twenty years. The combination of 2-control's model predictive control with Insilico Digital Twins now opens up new possibilities for customers to monitor, control and optimize performance, robustness as well as product quality, both for the individual digital twins and for the entire system.
Klaus Mauch, CEO of Insilico, says: "Insilico is looking forward to working with 2-control. By controlling the individual Digital Twins as well as the entire system, it will be possible to take process performance and process robustness of our customers' bio-production to a new level." And Prof. John Bagterp Jorgensen, CEO of 2-control, adds: "The collaboration with Insilico opens up new, exciting areas of application in biotechnological process development and production. The biotechnological industry will greatly benefit from our many years of experience with complex industrial processes".
About Insilico
Insilico Biotechnology AG develops and delivers predictive Digital Twins to advance biopharmaceutical process development and manufacturing. Insilico Digital Twins of cell culture processes lead to superior productivity, product quality and process robustness. Ground breaking predictive power is achieved by exploiting process data using artificial intelligence and biochemical networks. As a result, Insilco's unique approach substantially reduces experimental effort, costs of goods and time to market. Leading biopharmaceutical companies worldwide use Insilico Digital Twins for cell line development, media design and process control. Founded in 2001, Insilico Biotechnology is a privately held company based in Stuttgart, Germany.
About 2-control ApS
2-control ApS develops digitalization and industry 4.0 software tools based on online process optimization and control for the process industries. In a number of process industries, model predictive control software from 2-control ApS has been able improve the profitability and efficiency of existing processes as well as radical patented innovations for new processes in e.g. bio-technology. The software and services are based on 2-control's combined deep knowledge in systems and control, scientific and high-performance computing, and chemical engineering. In partnership with Insilico Biotechnology AG and Meyer Chroma Technology ApS, 2-control ApS provides simulation, control and optimization software and services to the bio-pharmaceutical industry. Founded in 2000, 2-control ApS is a privately held company based in Copenhagen and Herning, Denmark.
Source:
https://www.insilico-biotechnology.com/news