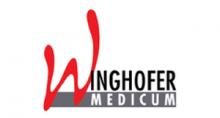 Winghofer Medicum Plus GmbH
Winghofer Medicum - Surgical clinic: Our philosophy is based on the combination of innovative medicine and the experience of specialized doctors of various departments, who work here. Thereby optimal conditions are created in order to develop our patients a personalized treatment approach and to achieve the best possible outcome.
The holistic care of patients by synergistically cooperating doctors from the examination and diagnosis to treatment to rehabilitation, is to ensure a rapid return to previous activities in business and leisure.
In degenerative diseases of large joints, the joint preservation in our clinic enjoys the highest priority before an artificial replacement is being considered.