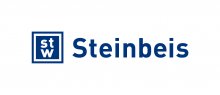 Steinbeis GmbH & Co. KG für Technologietransfer
Transfer Visions into Business!
The platform provided by Steinbeis makes us a reliable partner for company startups and projects. We provide support to people and organizations, not only in science and academia, but also in business. Our aim is to leverage the know-how derived from research, development, consulting, and training projects and to transfer this knowledge into application – with a clear focus on entrepreneurial practice. Over 2,000 business enterprises have already been founded on the back of the Steinbeis platform. The outcome? A network spanning over 6,000 experts in approximately 1,100 business enterprises – working on projects with more than 10,000 clients every year. Our network provides professional support to enterprises and employees in acquiring competence, thus securing success in the face of competition.
Contact
Contact person
Anja Reinhardt