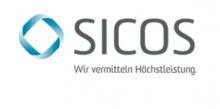 SICOS BW GmbH
Provides access to simulation and high performance computing
The Sicos BW GmbH, headquartered in Stuttgart, was founded in 2011 by the Karlsruhe Institute of Technology (KIT) and the University of Stuttgart in order to facilitate especially small and medium enterprises (SMEs) access to simulation and high performance computing. Led by Dr. Andreas Wierse the company informs, advises and mediates companies across all industries and individually.
Access to Simulation technology means a significant competitive advantage for companies, especially SMEs. You can develop prototypes into a marketable commodity faster and with higher quality. Only a few small and medium enterprises are using simulation technology in their product development.
The Sicos BW partners are the KIT with the Steinbuch Centre for Computing (SCC) and the University of Stuttgart with the High Performance Computing Center (HLRS). The company is also supported by the Ministry of Science, Research and Arts of Baden-Württemberg. This allows us to advise companies neutrally and cost-free.
Moreover Sicos BW cooperates with a growing network of other partners in order to allow its customers the best possible access to appropriate simulation technology. These include research institutes and companies, software vendors. In the automotive, energy, media and smart data sector Sicos BW cooperates with specialized Solution Centers – the Automotive Simulation Center Stuttgart (asc(s)), the Energy Solution Center Karlsruhe (EnSoC), the Media Solution Center Baden-Württemberg (MSC-BW) and the Smart Data Solution Center Baden-Württemberg (SDSC-BW).
| | |
| --- | --- |
| Category | Services |
| Management | |
| Year of foundation | |
| Funding | |
Contact
Contact person
Petra Glauner