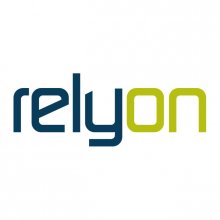 Relyon AG
IT- and Managed-Service provider with focus on BioTech and MedTech companies with the operating Headquarter in Tuebingen.
Relyon was founded in 2009 as a typical IT system house. Through continuous growth and persistent investments in technology, automation and qualified personnel, we can provide full-service support to companies with up to 500 employees without any problems.
With the focus in 2015 on the topic of managed services and cloud infrastructures, we now reach customers throughout Germany and can also support their branches worldwide.  Strategic partnerships and the establishment of additional subsidiaries help us to have a nationwide presence and, above all, to support groups of companies that already operate several branches while looking to scale up further with a consolidated IT concept.
Contact
Contact person
Eric Scholz