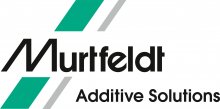 Murtfeldt Additive Solutions GmbH
As Murtfeldt Additive Solutions GmbH, we combine classic industrial expertise with the diverse possibilities of industrial 3D printing - and have been doing so for over six years. Founded in 2014 by Johannes Matheis under the name JOMATIK GmbH, we have been a member of the Murtfeldt Group since 2020.
Our approach is: more than just 3D printing.
We offer you the entire manufacturing process: from solution-oriented product design and development, through production, diverse finishing techniques, to assembly and delivery - customized to our clients' individual specifications. All from one trusted source.
We always follow our vision: Murtfeldt Additive Solutions gives shape to your ideas.
Contact
Contact person
Johannes Matheis