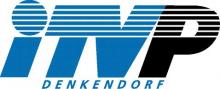 ITV Denkendorf Produktservice GmbH (ITVP)
ITV Denkendorf Product Service GmbH – Research and production of preproducts of medical devices
ITV Denkendorf Product Service GmbH – Research for industry
ITV Denkendorf Product Service GmbH (ITVP) develops and produces top-grade medical products for clinical applications. With a production depth ranging from raw materials to the end product, we see ourselves as a reliable partner and supplier for medical device manufacturers.
Research for Industry
With about 60 employees, we have a production area of approximately 2,000 m² and a clean room area of approximately 1,700 m² at our disposal. The ITVP is a subsidiary of the German Institute for Textile and Fiber Research (DITF) and was founded in 2001 by DITF.
In cooperation with the ITV Denkendorf and other renowned project partners, we are involved with numerous publicly sponsored research projects, such as the REGINA association and at EU level.
Contact
Contact person
Dr. rer. nat. Sven Oberhoffner
Authorized officer – Head Manager of Production and Development