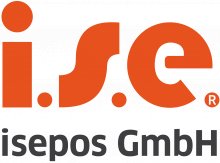 isepos GmbH
Manufacturer of individual control systems for customers in the mechanical engineering and laboratory medicine industry
Industry 4.0 - Smart Factory - IoT. New challenges every day. As if conventional control technology weren't already sophisticated enough.
Add something "smart" to future-proof your machinery? OK, and what about data security?
In today's networked industrial world, it is more important than ever that the control system is individually tailored to your product. isepos is your competent partner for the planning, design and manufacture of intelligent control systems that are perfectly adapted to your product – and not vice versa.
More intelligence for your machine - isepos controllers
We use only the components that you actually need. You can be sure of that. This makes your control system much more compact and efficient and more often than not considerably less expensive than standard solutions. And best of all: The controller has your name on it! On request, isepos will manufacture customized control systems as white label systems.
Let's take the next step into a new era of industry together - give us a call, we will be happy to advise you!
Contact
Contact person
Martin Singer