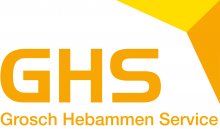 Dr. Grosch Consulting GmbH
Human Resource and Consulting Solutions in the Healthcare Sector
The Dr. Grosch Consulting GmbH is a mid-sized, private-owned Company with two operating business units:
GHS Grosch Hebammen Service and GPS Grosch Pharma Service. Both business units are working throughout Germany.
GHS Grosch Hebammen Service is a highly specialised service company for maternity clinics. The core business is temporary employment of midwifes. We reduce the human resource problems of our customers. For our midwifes we offer flexible work time and support returnees to the maternity room.
As specialised service provider in obstetrics we advice our customers in optimizing business processes und quality management. Employment services of Leading and Educational Midwifes complete our service portfolio.
GPS Grosch Pharma Service is more than consulting. We put our advice into practice. Our core business is "Rental Sales Force". We support our customers not only with excellent sales reps but also with Multi Channel Marketing and Telesales services. For foreign companies GPS is often the bridgehead to the German healthcare markets. Our customers come from pharmaceutical, biotech oder medtech markets.