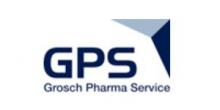 Dr. Grosch Consulting GmbH
Distribution services in health, case management of patients
Dr. Grosch Consulting GmbH is a medium-sized owner-managed company. It has two operating business units: GPS Grosch Pharma Service and GPS Grosch patient service.
GPS Grosch Pharma Service is more than just consulting. We do not only advise, we realize our concepts with personnel and sales solutions. More than 100 sales representatives demonstrate this daily - nationwide. In the core business, "Leasing-field service" GPS designs the distribution through highly qualified sales representatives for companies in the healthcare market, ranging from pharmaceutical, about biotechnology and medical device companies to hospitals. Specific questions for physicians' communication belong to our daily business.
The clear future focus of business units: GPS Grosch patient service is dedicated to providing patient-related services. Because the long-term optimization of the patient's condition by a coordinated interplay of health insurance, medical care and associated compliance measures will allow increased patient value. On behalf of health insurances we offer the innovative concept of "Adherence Coaching" for psychiatrically ill people in their home environment. In this area GPS works exclusively with health insurances. For innovations in patient care from medical technology, pharmaceuticals and biotechnology, we provide patient programs in the field of somatic diseases including the associated health care research.
| | |
| --- | --- |
| Category | Services |
| Management | |
| Year of foundation | |
| Employees | |
| Certificates | |