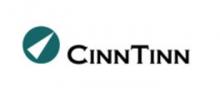 CinnTinn Advisory Services
CinnTinn is dedicated to the success of life science companies by contributing financial expertise, operational excellence and management know-how
CinnTinn Advisory Services offers:
Financing support: Financing early stage life science projects is a challenge. We will help you to optimize your proposal and get in contact with active funding partners.
Interim Management: We do not shy away from responsibility! Apart from consulting, we are ready to take the helm for crucial phases of your development.
Executive Coaching: Focus, leadership and strategic foresight are building blocks for success. Tackle your management challenges with an experienced coach at your side.
Contact
Contact person
Dr. Wolfgang Klein