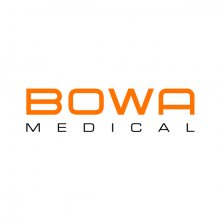 BOWA – electronic GmbH & Co. KG
BOWA MEDICAL - a full-range supplier of innovative energy-based surgical systems
BOWA MEDICAL is a leading full-range supplier of innovative energy-based surgical systems made in Germany, with a high level of vertical integration, a far-reaching technology mix and dedicated engineering. In close interdisciplinary cooperation with leading universities, hospitals and institutes around the world, BOWA is developing new solutions for ultrasonic and HF surgery.
BOWA Worldwide has established a comprehensive network of qualified partners, represented in over 100 countries with separate sales teams, branches and distributors. The expansion of our international business relations and a global sales structure ensure that our ambitious growth and business objectives are successfully implemented.
At the core of the company are two state-of-the-art production facilities in Gomaringen and another in Poznan in the heart of Europe. International branches and sales offices in the Middle East, Russia, Kazakhstan, Ukraine and Asia ensure that our customers around the world are supported by qualified service partners.
The company is extremely proud of its employees and their dedication: There are currently over 800 BOWA employees working collectively in a global network to play a decisive role in shaping medical progress using innovations in the fields of electronics and medical technology.