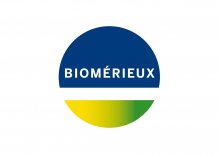 bioMérieux Deutschland GmbH
Sale of in-vitro diagnostics
Founded in 1976, bioMérieux Deutschland GmbH is part of the globally active bioMérieux Group. Based in the city of Nürtingen close to Stuttgart, the company sells bioMérieux systems and reagents to hospital laboratories, private medical specialists and companies in Germany. Its clients are served by a team of around 100 highly specialised staff who work in Nürtingen or directly on site at client companies. Continuous training and area-wide availability of its staff guarantee timely, high quality services for medical and industrial laboratories.
The company's growth has outpaced that of the German IVD (in vitro diagnostics) market as a whole and this will enable the company to make significant investments in the Nürtingen company site. With its high sales volume, the German subsidiary makes a major contribution to the company's revenues.
The company's innovative product portfolio means that special effort has to be put into training the users. This accounts for the modern training centre that is used by more than 250 physicians and technical staff per year who come to participate in training courses lasting several days.
News
11.03.2020
bioMérieux, a world leader in the field of in vitro diagnostics, is announcing the forthcoming launch of 3 different tests to address the COVID-19 epidemic and to meet the…