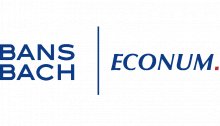 BANSBACH ECONUM Unternehmensberatung GmbH
BANSBACH ECONUM Consulting is the specialist for management consulting for small and medium size companies. We are building the bridge between organizational and financial consulting and help our clients with the development and implementation of solutions for complex challenges. We provide integrated solutions based on our broad range of experts.
Throughout the years we established an extensive knowledge in the pharmaceutical and medtech industry based on successful project work and our studies and articles.
Contact
Contact person
Carsten Lehberg