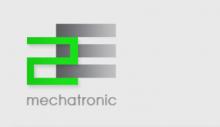 2E mechatronic GmbH & Co. KG
Your Technology partner for the world of tomorrow.
As a competent manufacturing partner for sophisticated plastic hybrids, we support our customers with know-how and many years of experience. The same applies to product development as well as the optimum design of tools and manufacturing concepts. We specialize in the processing of thermoplastics
and inserts using fully or semi-automated processes, also for safety-relevant applications in the automotive industry. Product examples are plastic hybrids such as sensor housings (e.g. housings for ESP or side airbag sensors) DIN and customised connector.
Our core competencies also include 3D-MID technology (Mechatronic Integrated Devices = 3D circuit carriers). MID technology enables the manufacture of three-dimensional, injection-moulded circuit carriers as well as the integration of mechanical, electronic, thermal, fluidic and optical functions in almost any type of moulded component. 2E mechatronic is one of the worldwide leading single source suppliers of MID. Product examples are LED lighting elements for dental treatment units or handheld devices such as laryngoscopes, hearing aids, electrodes, antennas or probes.
In addition to plastic hybrids and MID-Technology, 2E also develops and manufactures high precision, fluidic capacitive 360° inclination sensors. Nowadays our Inclination sensors are successfully used in a wide range of applications such as construction machinery, solar trackers and measuring instruments. Discover more about how they function as well as the advantages compared to other measuring principles and, with the aid of our evaluation kit, learn about the benefits of the inclination sensor, also for your application. We are looking forward to talking to you!
Contact
Contact person
Stephan Huttenlocher