07/15/2016 | Press
The world of start-ups is like a football tournament with surprise winners
At the BioRegio STERN Management GmbH summer reception held on Thursday evening in the Stuttgarter Wagenhallen venue, everyone was a winner. For a start, the three champions of this year's Science2Start competition were delighted to have been chosen by the panel of judges on the basis of the eco-nomic potential of their scientific work. Meanwhile, the hosts were also awarded a prize by the "Land der Ideen" ("Land of Ideas") initiative for their "ELSA – automation solutions for biosciences" project. The many guests from the fields of business, science and politics therefore had every reason to celebrate late into the evening.
The summer party hosted by BioRegio STERN Management GmbH and the Verein zur Förderung der Biotechnologie und Medizintechnik e. V. (Society for the Promotion of Biotechnology and Medical Technology) brought together scientists and entrepreneurs from the life sciences sector, politicians, consultants and investors. Held in the Stuttgarter Wagenhallen venue, it was the perfect opportunity for guests to network and share ideas, as well as enjoy international street food and congratulate the many winners in the various competitions.
In his speech paying tribute to the 2016 Science2Start winners, Dr. Oliver Schacht, CEO of Curetis GmbH, compared his experience with start-ups and stock market flotations to football – not every team needs a Ronaldo to win, and it isn't always the favourites that come out on top. "What happens in football also happens with start-ups – the so-called experts often make mistakes." he added. He also urged the founders of the start-ups to press ahead with their innovative competition projects with great patience and to continue "making passes that no one is expecting".
The top prizes in the eighth edition of the Science2Start ideas competition went to three very different research projects. A smart patch designed to analyse eye movement se-cured the first prize, while a fermentative production process for an amino acid came in second. The third prize was awarded for a platform technology for vaccines. Worth a total of 4,500 euros, the prizes were once again sponsored by VOELKER & Partner, a firm of lawyers, tax consultants and auditors.
The event's host, BioRegio STERN Management GmbH, also received an award as a "Landmark in the Land of Ideas". A six-member specialist committee and a panel of ex-perts including scientists, business managers, journalists and politicians had selected the "ELSA – automation solutions for biosciences" project from more than a thousand submissions. As a regional initiative, ELSA has brought together bioscientists and industrial engineers from all over the STERN BioRegion and ignited several highly successful collaborations.
Frank Ilzhöfer, Director of Business Clients at Deutsche Bank, presented Managing Director of BioRegio STERN Management GmbH Dr. Klaus Eichenberg with the award. "ELSA demonstrates how an entire region can benefit from sharing ideas and specialist expertise," Ilzhöfer said. "It has brought the life sciences industry and companies in the engineering sector together to build up a strong network. This means research findings can be translated into products that can succeed on both the German and global markets." The panel of judges emphasised the fact that pioneering innovations are often only achieved by working together across different disciplines. "This project is a real asset to the region's economic power," Ilzhöfer concluded.
The winners of the 2016 Science2Start competition:
1st prize for the "EOG Patch" from Dr. Holger Hengel and Felix Bernhard, Tübingen University Hospital, Dr. Friedemann Bunjes, Hertie Institute for Clinical Brain Research in Tübingen, and Kalpana Rani, ESB European School of Business Reutlingen Human eyes can serve as a diagnostic window into the brain. It may be possible to iden-tify neurodegenerative diseases such as Alzheimer's and Parkinson's at an early stage by tracking eye movements. This team of researchers is developing a smart patch that can be attached to a patient's face to track their eye movements over an extended period. The data collected by the "EOG Patch" is then analysed using a database at the Tübingen Neurological University Hospital, one of Germany's largest research centres for neurodegenerative disease.
2nd prize for a fermentative production process for D-phenylglycine from Dr. Yvonne Mast, University of Tübingen, Inter-Faculty Institute of Microbiology and Infection Medicine D-phenylglycine is an amino acid that is used as a key component in antibiotics and products such as flavourings and cosmetics. The conventional method for industrial production is extremely complex, and the chemicals used include solvents that are highly harmful to the environment. Dr. Mast has discovered a new way to produce the building blocks by means of a sustainable, fermentative synthesis process – the substances are produced by microorganisms via bio-catalysis.
3rd prize for "Immune Modulating Orf Virus – IMOrf" from Melanie Mueller, Dr. Alena Reguzova, Ferdinand Salomon, Dr. Thomas Feger, Dr. Hanns-Joachim Rziha and Dr. Ralf Amann at the University of Tübingen, Inter-Faculty Institute for Cell Biology, Immunology Department The Orf virus vector (ORFV) is used as a basis for producing recombinant (genetically modified) vaccines. This research team is developing a platform technology that uses the ORFV as an immune modulator to influence the immune system in a targeted way. The vaccines can then be used to prevent infectious diseases, as well as for therapeutic tumour vaccines and treating autoimmune diseases. This innovative technology makes it possible to precisely determine the location and type of the immune response initiated.
Photo: BioRegio STERN/ Michael Latz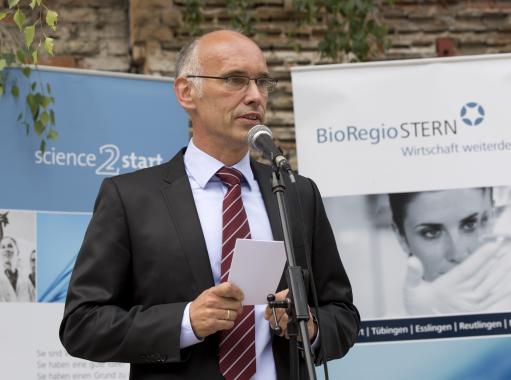 Foto: BioRegio STERN/ Michael Latz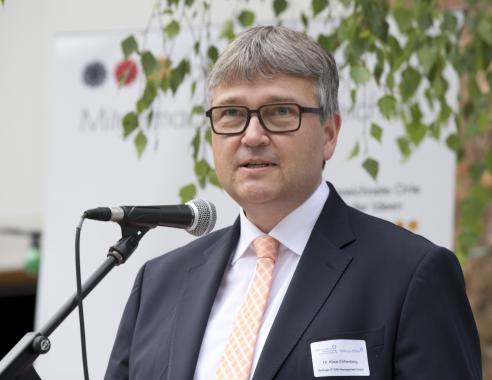 Foto: BioRegio STERN/ Michael Latz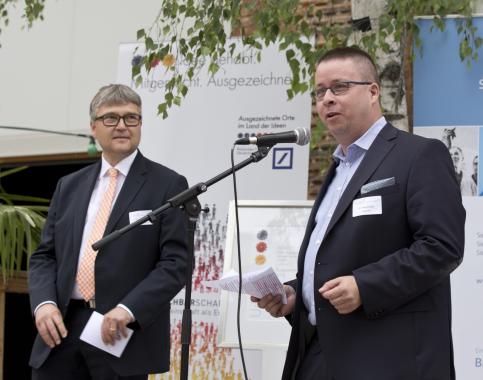 Foto: BioRegio STERN/ Michael Latz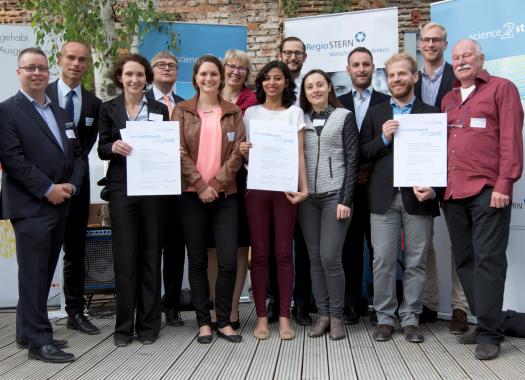 Foto: BioRegio STERN/ Michael Latz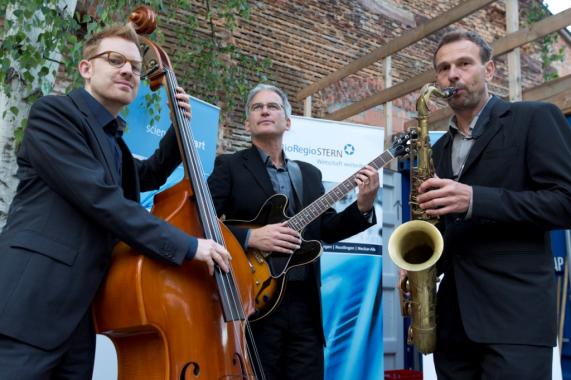 Foto: BioRegio STERN/ Michael Latz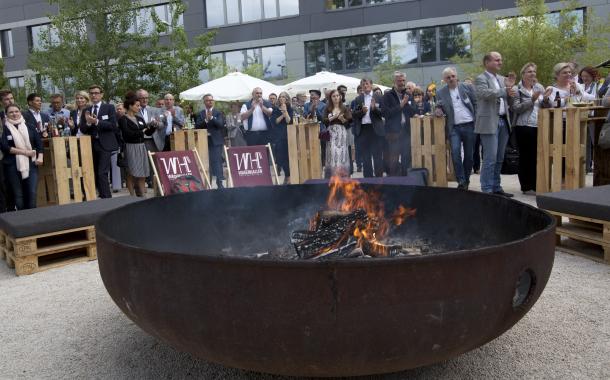 Foto: BioRegio STERN/ Michael Latz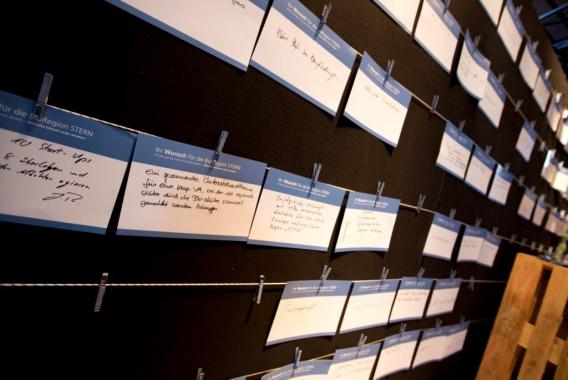 Foto: BioRegio STERN/ Michael Latz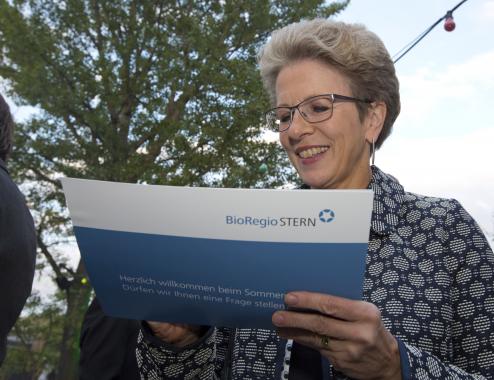 Foto: BioRegio STERN/ Michael Latz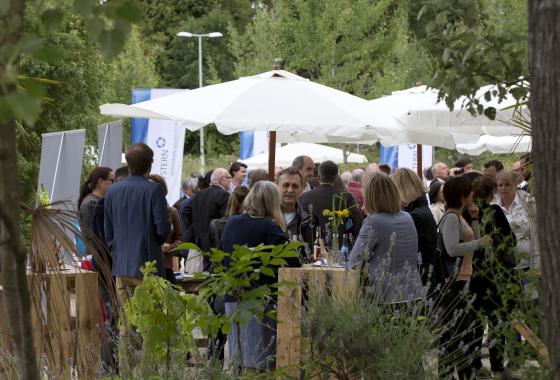 Foto: BioRegio STERN/ Michael Latz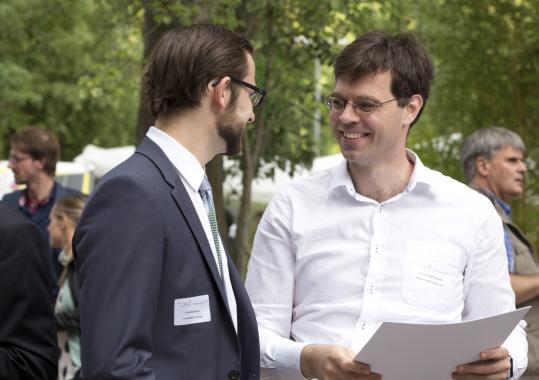 Foto: BioRegio STERN/ Michael Latz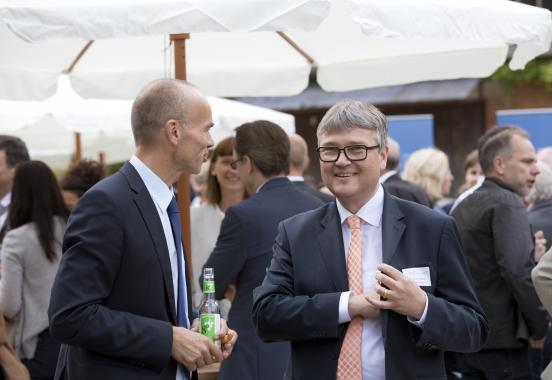 Foto: BioRegio STERN/ Michael Latz