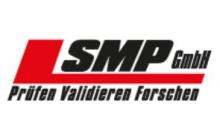 SMP GmbH Prüfen Validieren Forschen
Service for medical products
SMP GmbH was founded in 2000 from the PMP (Test Centre for Medical Products), however also became a new member of the PMP. Other members include the NMI Scientific and Medical Institute at the University of Tübingen in Reutlingen, the Section for Minimally Invasive Surgery and the Institute for Clinical Hygiene at the University Hospital Tübingen.
SMP GmbH concentrates on applying the test methods developed at the PMP, in particular the radionuclide method, which can be used to validate the cleaning of medical products. SMP GmbH also specialises in the sterilisability of medical products with damp heat or hydrogen peroxide plasma (ASP Johnson & Johnson method) and services for evaluating prion decontamination on surgical instruments.
In addition, SMP GmbH coordinates Cleantest, an EU-sponsored research project involving several European companies and institutes. The project aims to validate a cleaning process for minimally invasive surgical instruments and develop a monitoring system.
Contact
Contact person
Klaus Roth