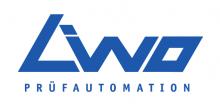 LIWO Prüfautomation Lippok & Wolf GmbH
As a technology leader in integrated systems solutions in the most diverse markets of test automation, LIWO offers you creative, technical test solutions for products from the automobile, electrical, pharmaceutical/cosmetic and gas technology sectors
Even the integration of complete test systems, stations, test devices or software into assembly lines of other machine manufacturers is implicit. Since 2005, LIWO has additionally offered systems for different processes for the manufacture of solar modules. The connecting element of this is the high standard of LIWO quality.
Continuous investment in research and development strengthen an uncompromising demand for quality, from which customers, by now, throughout Europe, America and Asia are profiting from.
Longstanding partnerships and a comprehensive network of automation partners also secure the future success of LIWO.
Through our wide reaching portfolio of the most diverse test technology and high proportion of in-house manufacturing, Liwo offers its customers the appropriate solution for test processes and test automation.
One of the greatest challenges in pharmacology in terms of test technology are the high cycle and production rates. LIWO, offers complete test modules for leak/flow/function testing of production rates of up to 500 parts per minute.
The new NID leak detection system (Nitrogen-Density-Detection, Patent pending) messures with a laser technology continously the nitrogen density in a test chamber. If a device under test, filled with ordinary air or nitrogen, emits nitrogen molecules, we can detect them, according to changing nitrogen density and translate this into a leak rate.
Contact
Contact person
Holger Fordinal