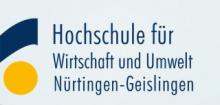 Hochschule für Wirtschaft und Umwelt Nürtingen-Geislingen
University with a Department of Agriculture and one of the largest Departments of Economics in Baden-Württemberg
Nürtingen-Geislingen University was founded on 15th November 1949 as a "College of Agricultural Engineering". The director at the time was Professor Dr. Johannes Knecht.
Originally focusing strongly on agriculture, the college has since developed into a university that offers a wide range of courses. Today, besides the agricultural sciences, the HfWU has one of the biggest life science faculties in Baden-Württemberg.
The Nürtingen-Geislingen University offers 12 bachelor's and 12 master's degree programmes at its campuses in Nürtingen and Geislingen. The Geislingen campus offers courses in the automotive business, business law, real estate management, health and tourism management, and energy and recycling management. Geislingen has become an attractive study location offering places for around 1400 students.
As part of the Bologna Process that aims at internationalising university degrees, all diploma degree courses have been converted into bachelor's degree courses.
Nürtingen-Geislingen University currently offers the following bachelor's courses:
Agriculture (B.Sc., Nürtingen) Automotive business (B.A., Geislingen) Applied Economics (B.Sc., Nürtingen/Geislingen) Energy and Resource Management (B.A., Geislingen) Health and Tourism Management (B.A., Geislingen) Real Estate Management (B.Sc., Geislingen) International Financial Management (B.Sc., Nürtingen) Landscape Architecture (B.Eng., Nürtingen) Landscape Planning & Nature Protection (B.Eng., Nürtingen) Horse Business (B.Sc, Nürtingen) from WS 2009/10 Urban Planning (B.Eng., Nürtingen.) Economics (B.Sc., Nürtingen) Business Law (LL.B., Geislingen)
The following master's courses are available at Nürtingen-Geislingen University:
Accounting, Auditing & Taxation (M.A., Nürtingen) Agriculture (M.Sc., Nürtingen) Automotive Management (M.A., Geislingen) from WS 09 International Finance (M.Sc., Nürtingen/Olten) International Management (MBA, Nürtingen) International Master of Landscape Architecture (M.Eng., Nürtingen/St. Gallen, Weihenstephan) Law Enforcement, Reconstruction and Insolvency Management (LL.M., Geislingen) Environmental Studies (M.Eng., Nürtingen/Esslingen/Reutlingen/Stuttgart) Leadership (M.Sc., Geislingen) Taxation, Auditing and Consulting (LL.M., Geislingen)
Extra-occupational courses available at Nürtingen-Geislingen University:
Business Administration (B.A.) Management and Finance as well as Management and Real Estate (MBA) Traffic, Criminal and Insurance Law / Master of Laws (LL.M.) from Nov. 2009 Process Management (M.Sc.)
Contact
Hochschule für Wirtschaft und Umwelt Nürtingen-Geislingen
Neckarsteige 6-10
72622, Nürtingen
+49 7022 201-0
+49 7022 201-303
info@hfwu.de
http://www.hfwu.de
Contact person
Prof. Dr. Valentin Schackmann (Prorektor für Karriere und Weiterbildung)