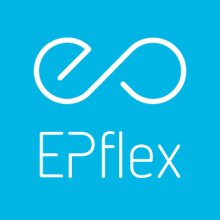 EPflex Feinwerktechnik GmbH
EPflex – better ideas, better health
We are one of the pioneers in the development and manufacture of metallic components for minimally invasive medicine. Over the years, we have repeatedly developed solutions that have opened up completely new, previously unimagined possibilities for diagnosis and treatment. These include, among others, the world's first MRI-compatible guide wire.
Our portfolio includes:
Guide wires
Nitinol stone retrieval devices
Snares
Stylets
Packaging
CE-certification
The medical disciplines:
Urology
Gastroenterology
Interventional cardiology
Vascular surgery
Our products are high-tech precision instruments, developed and manufactured on the basis of unique knowhow and years of experience, with the aim of delivering consistently high quality. Therefore, we are equipped with the state-of-the-art technologies and production facilities. Our employees are specially trained and pay attention to even the smallest details with the highest precision. Particularly complex work steps are carried out by our experts by hand.
Contact
Contact person
Georg Uihlein