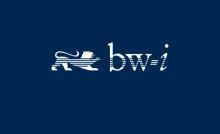 Baden-Württemberg International (bw-i)
Central first point-of-contact in all questions relating to internationalisation
Baden-Württemberg International lends support to domestic and foreign companies, research institutions and universities by serving as the central first point-of-contact in all questions relating to internationalisation.
Opening up foreign markets for Baden-Württemberg companies and profiling the state globally as an ideal location for industry, business and science are core aspects of our mission. The work we do is aimed at securing and strengthening the position of Baden-Württemberg over the long term – by encouraging foreign capital investment, helping companies to settle here and promoting cooperative ventures between companies and institutions. We also help businesses to recruit the qualified staff they need.
Don't hesitate to contact us and find out about our range of services!