Sorry, the english version of this page is currently not available.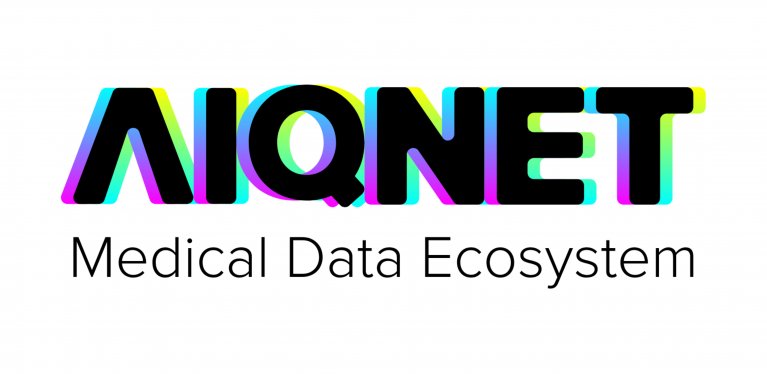 Die Anforderungen an belastbare Daten zum Nachweis der Sicherheit und Leistungsfähigkeit von Medizinprodukten steigen laufend. Zur Verbesserung von Diagnose und Behandlung ist die Berücksichtigung von Daten aus der klinischen Routine künftig unerlässlich.
Die datenschutzkonforme Erfassung, Speicherung und Analyse klinischer Daten trifft jedoch auf Fachkräftemangel in Industrie und Klinik, Kostendruck, Rechtsunsicherheit und siloartige IT-Systeme mit geringer Interoperabilität.
Hier setzt das Projekt Künstliche Intelligenz für Klinische Studien (KIKS) an, denn sowohl epidemiologische, klinische, paraklinische als auch radiologische Daten können mit Hilfe von künstlicher Intelligenz vollautomatisch analysiert werden.
Nach der Prämierung der Projektidee im September 2019 befinden sich die Partner nun seit Januar 2020 in der Umsetzungsphase des Projekts, welches sich das Ziel gesetzt hat, ein digitales Ökosystem zu entwickeln. Gestartet unter dem Projekt-Akronym "KIKS" ist daraus nun AIQNET geworden.  Mit der digitalen Plattform AIQNET sollen grundlegende Probleme im Gesundheitswesen gelöst und die Digitalisierung vorangetrieben werden.
AIQNET wird die Möglichkeit bieten, medizinische Daten automatisiert zu strukturieren und mittels künstlicher Intelligenz (KI) zu analysieren – durch Schaffung von Interoperabilität und unter Gewährleistung relevanter rechtlicher und ethischer Rahmenbedingungen. Dies bietet Kliniken aber auch Medizintechnikfirmen wesentliche Vorteile und kommt schlussendlich auch der Patientenversorgung maßgeblich zugute.
Projektziele
Das Anwendungspotential einer KI-gestützten Datenanalyse ist enorm. So können Kliniken die Daten bspw. für Forschung und zur Verbesserung der Diagnose und Therapie nutzen. Medizintechnik-Hersteller wiederum nutzen die Daten für ihre gesetzlichen Pflichten zur Qualitäts- und Leistungsbewertung ihrer Produkte und im Rahmen von klinischen Studien.
Basis hierfür ist ein gemeinsam mit unseren Partnern zu entwickelndes digitales Ökosystem, welches durch modernste Architektur und Sicherheitstechnologien die Einhaltung rechtlicher und ethischer Rahmenbedingungen gewährleistet.
Dazu sollen die unterschiedlichen Anforderungen der Partner erarbeitet und in einer Cloud-basierten Plattform implementiert werden. Die Plattform soll die Teilnehmer befähigen, datenbasierte Anwendungen und KI-Technologien im Gesundheitsbereich für eigene Zwecke zu nutzen oder den Aufbau neuer Geschäftsfelder und Dienstleistungen zu beschleunigen.
AIQNET ist Teil des von der Bundesregierung ausgerufenen Innovationswettbewerbs "Künstliche Intelligenz (KI) als Treiber für volkswirtschaftlich relevante Ökosysteme" dessen Zielsetzung es ist, die digitale Transformation der Wirtschaft zu fördern.
​Weitere Anforderungen der Konsortialpartner, einschließlich die Entwicklung und Integration eigener Produkte, sollen in der Umsetzungsphase Berücksichtigung finden.
Definieren Sie die Zukunft des digitalen Gesundheitswesens und werden Sie assoziierter Projektpartner!

Weitere wichtige Informationen zum Projekt erhalten Sie unter: https://aiqnet.eu/