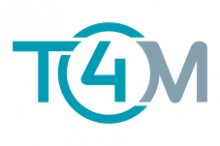 05/05/2020 - 05/07/2020 | Stuttgart
T4M - Technology for Medical Devices
Location: Messe Stuttgart, 70629 Stuttgart, Zugang über Eingang West
4M in Stuttgart: The heartbeat of medical technology.
Innovation is very much a tradition in the homeland of inventors and thinkers. The same also applies to medical technology. About 750 manufacturers of medical equipment – ranging from small workshops to leading global players – have their head offices in Baden-Württemberg. This makes the federal state the centre of the German medical technology industry, creating powerful synergies for both exhibitors and visitors.
New concept for medical technology trade fair - Benefit from a promising combination: T4M combines trade fair, forums, workshops and networking. Discover new technologies, innovative processes and a wide variety of materials for the production and manufacture of medical technology.
Get your early bird discount now!
Register by 31 August 2019 and save €20 per square metre.
Exhibitors
T4M offers a deserving platform for advanced innovations exhibited by suppliers and component manufacturers. This is where the leading specialists in medical technology meet.
Why Exhibit?
Make first-class contacts with important decision-makers.
Be close to the region of the medical technology industry.
Get reliable support on all matters and benefit from an ultramodern infrastructure.
Visitors
Digitisation and complex high-tech solutions: manufacturers often face new challenges here. At T4M, purchasers, R&D heads, production managers, engineers and packaging specialists keep on top of things.