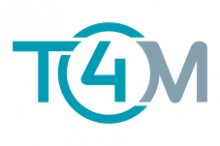 05/04/2021 - 05/06/2021 | Stuttgart
T4M - Technology for Medical Devices
Location: Messe Stuttgart, 70629 Stuttgart, Zugang über Eingang West
T4M - Technology for Medical Devices, the trade fair for medical technology in Stuttgart opens its doors for the second time from 4 to 6 May 2021. The exhibition will focus on production technology, production environment, services, as well as components and materials. T4M is interesting both for manufacturers as well as the entire supplier industry of medical technology. On the exhibition area development and production managers, engineers and purchasers, as well as scientists, will find the latest technologies from the industry. In order to ensure the greatest benefit for visitors and exhibitors, Landesmesse Stuttgart as the event organiser is working closely with companies and associations from the medical technology sector from Germany and other European countries. The promotional supporters of the trade fair are the VDMA Medical Technology Working Group and the Swiss Medtech industry association.
At the premiere in 2019, 254 exhibitors presented their innovations over three successful days. 3,163 visitors were able to experience exciting presentations by 178 speakers on three stages. There were also four workshops, as well as the T4M Start-Up World with 55 start-ups and much more.
Exhibitors
T4M offers a deserving platform for advanced innovations exhibited by suppliers and component manufacturers. This is where the leading specialists in medical technology meet.
Why Exhibit?
Make first-class contacts with important decision-makers.
Be close to the region of the medical technology industry.
Get reliable support on all matters and benefit from an ultramodern infrastructure.
Visitors
Digitisation and complex high-tech solutions: manufacturers often face new challenges here. At T4M, purchasers, R&D heads, production managers, engineers and packaging specialists keep on top of things.
Contact
Tanja Wendling
Project Manager
+49 711 18560-2186
Tanja.Wendling@messe-stuttgart.de
Christoph Utz
Project Coordinator
+49 711 18560-2696
christoph.utz@messe-stuttgart.de