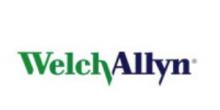 Welch Allyn GmbH & Co. KG
Manufacturer of medical equipment and solutions for clinical practices, hospitals, emergency medical services, military medical services and veterinary medicine
Welch Allyn was founded in 1915 and is now a leading manufacturer of innovative medical equipment for diagnostics and treatment, defibrillators, ECG data management systems, patient monitoring systems, W-LAN patient monitoring systems and miniature precision light sources. The company headquarters is in Skaneateles Falls, New York State, USA.
Welch Allyn was voted one of the "100 best companies to work for" by Forbes magazine in 2003. The company has received innovation awards for numerous products including the DuraShock™ sphygmometer, the PanOptic™ ophthalmoscope, the Propaq LT™ transport monitor and the Acuity Flexnet© patient monitoring system.
Welch Allyn has more than 2,300 employees and numerous production sites and sales offices worldwide.