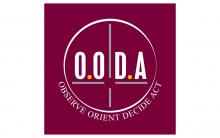 O.OD.A ist eine Marke der O.O.C.A GmbH
We translate business and quality into IT.
Our customers are companies in the pharmaceutical and biotech sector who want to handle their IT Systems in a regulated manner. Currently many focus on data integrity related tasks. They increase quality and reliability by automating IT processes and reduce people effort by using an SMB tested approach to operations of regulated IT services. Amongst our staff, we not only have 18 years of experience with IT projects, but also 10 years of experience with IT projects specifically in the pharmaceutical environment. Our team members are certified in Computer System Validation (CSV) and are active members in ISPE and APV. Currently we have a team member in special interest group IT over there and someone who contributes his expertise in a data integrity task force.
Contact
Contact person
Christof Layher