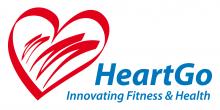 HeartGo GmbH
Health sports with plan and safety
HeartGo develops products and delivers services for staying healthy, recovery to health and increased performance through conscious life style and sports activities. The smartphone is the intelligent companion which assists the user to reach their health goals, e.g. by providing data collection, analysis and progress indication.
HeartGo provides a web portal for the integration of training devices such as ergometers or electro bikes, smartphones, vital sign sensors and smart web services for medical, fitness and leisure applications.
HeartGo's core competencies are:
development of web portals and smartphone apps acquisition, monitoring and analysis of vital sign and health paramters, e.g. ECG, heart rate, SpO2 server platforms pedelec (e-bike) drive systems with Bluetooth interface smart control algorithms applikation specific e-bike and ergometer solutions for heath, fitness and rehabilitation system integration
For our customers we e.g. implement innovative apps or design and deliver complete solutions for health, fitness, leisure and rehab.
Our special focus is on systems for strengthening the cardiovascular system. We measure and analyse the relevant physiological parameters. This for the first time allows indivdual coaching and training.
Contact
Contact person
Dr. Alexander Schmitt