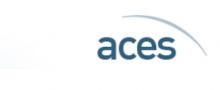 ACES Ing.-GmbH
Finite Element Analysis (FEA) calculation, 3D-CAD design, product development
Using calculations based on the Finite Elements Method (FEM), the properties and behaviour of materials when subjected to contact, friction, bending or bulging, non-linear material behaviour, the effects of temperature or oscillatory properties are mapped with high levels of accuracy.
To carry out these services, the company has used NE/Nastran, a universal FEM code for solving structural analysis problems as its main analytical tool since 1998. 3D-CAD services are also offered for product development. 3D-CAD can be linked with CAE applications such as photo-realistic mapping, product animation, FEM calculation or rapid prototyping. ACES has experience in the fields of medical technology, electronics, software development and automation as well as vehicle technology.
As a specialist in CAE applications, ACES advises on the possibilities and shortcomings of, and adaptation options for, the software being used. ACES also supports its customers in the implementation of CAE tools through software adaptations, interfaces, documentation and the programming of additional programs.
Contact
Contact person
Dipl.-Ing. Frank Trautwein